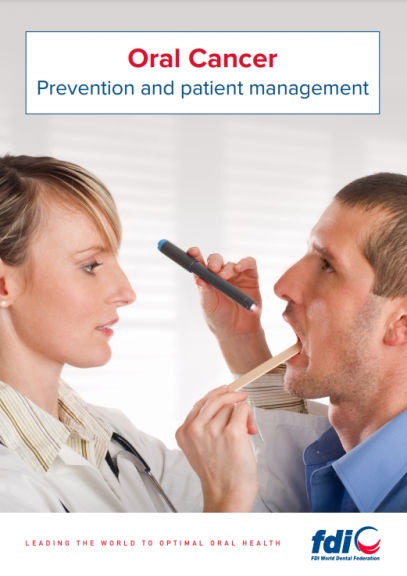 Oral cancer: Prevention and patient management
Published: September 2018
Authors: 
Ihsane Ben Yahya, Fani Anagnostou
Oral cancer is a type of head and neck cancer and is any cancerous tissue growth located in the oral cavity. Oral cancer is among the ten most common cancers but can largely be prevented by reducing exposure to risk factors. This guide focuses on oral cancer, which dentists can detect by observing the oral mucosa, as it is both superficial and accessible. The main objectives of this guideline and chairside guide are to: 
provide OHPs and patients with concise, yet comprehensive, information about oral cancer prevention, risk factors and management; 
guide clinical examination and diagnosis through a decision tree.
Downloads