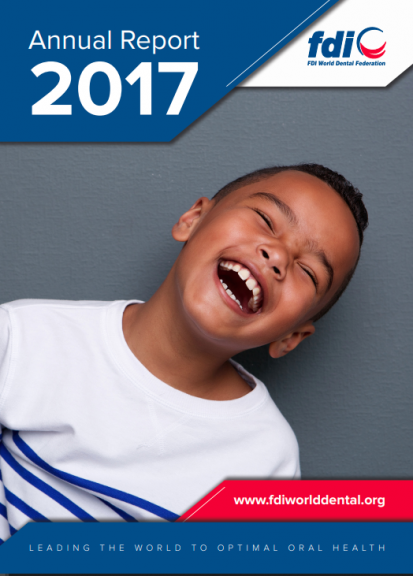 Annual Report 2017
Published: April 2018
Every aspect of FDI's work is connected to our vision to lead the world to optimal oral health.
In 2017, we were able to leverage our position as a leading global oral health advocate to increase attention and action on oral health around the world and advance our projects and partnerships. From the World Dental Congress to World Oral Health Day, we seek to raise awareness on the importance of good oral health at every stage of life.
We were also able to bolster our advocacy work on a diverse set of topics and reinforce our presence within the wider global health community. We continue to report strong membership numbers and a solid, dedicated leadership.
Thanks to our 2017 partners, our financial position allows us to work harder and smarter to lead the global fight to improve the oral health of populations, to ensure the general health and well-being of all.
Read the 2017 Annual Report for full details on FDI's annual events, oral health projects, advocacy agenda, scientific journal, membership details, financial statements, and an updated list of our partners.
Downloads